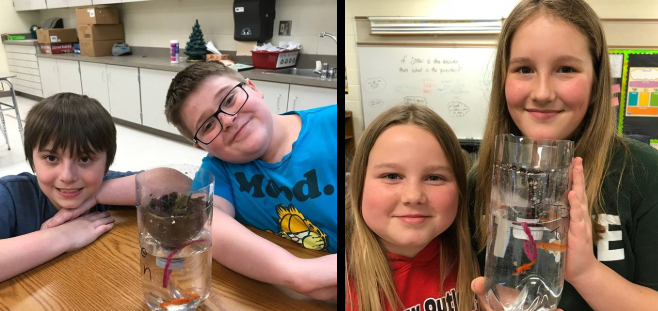 Welcome to
West Branch Rose City Area Schools
Dedicated to Excellence in Education
Superintendent's Message - All Buildings/Grounds Closed
We are pleased to announce that our district will continue to provide free meal delivery and pick up services throughout the duration of this school closure to all children 18 and under. Adults may pick up meals without their children present.
April 20th through June 30, 2020:
Pick up locations and times are as follows:
Surline Elementary - Wednesday and Friday 10am-12pm.
Through the pickup/drop off line
Rose City School - Tuesday and Thursday 10am-12pm.
Through the exterior cafeteria doors.
Mondays only (except for Memorial Day which will run Tuesday, May 26) bus deliveries to:
10am Goodar Twp Hall 6412 S. Branch Road
10:40 Rose Twp Hall 3380 Lupton Road
11:10 Klacking Twp Hall 405 N. Campbell Road
11:45 Lake Ogemaw Clubhouse 2770 Choctaw Trail
12:30 Clement Twp Hall 1498 M-30
12:55 Edwards Twp Hall 3601 Wickes Road
July 1, 2020 through August 19, 2020 Summer Program - Each pick up will contain 7 days worth of Breakfast and Lunch.
Pick up will be as follows:
Every Tuesday from 10-12 and 3-5 @ Rose City School
Every Wednesday from 10-12 and 4-6 @ Surline Elementary School
Phil Mikulski, Superintendent
West Branch-Rose City Area Schools
"WEST BRANCH-ROSE CITY AREA SCHOOLS
THE SCHOOL OF CHOICE FOR
EDUCATIONAL EXCELLENCE…
YOUR FUTURE BEGINS HERE!"