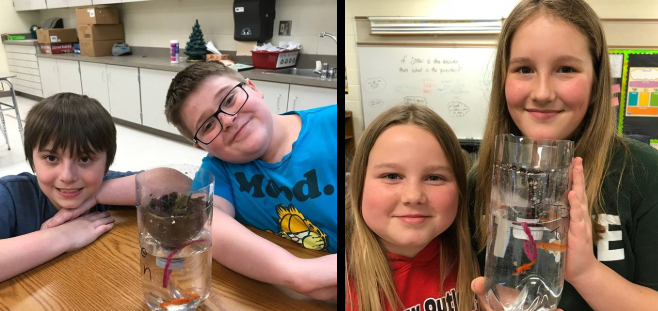 Welcome to
West Branch Rose City Area Schools
Dedicated to Excellence in Education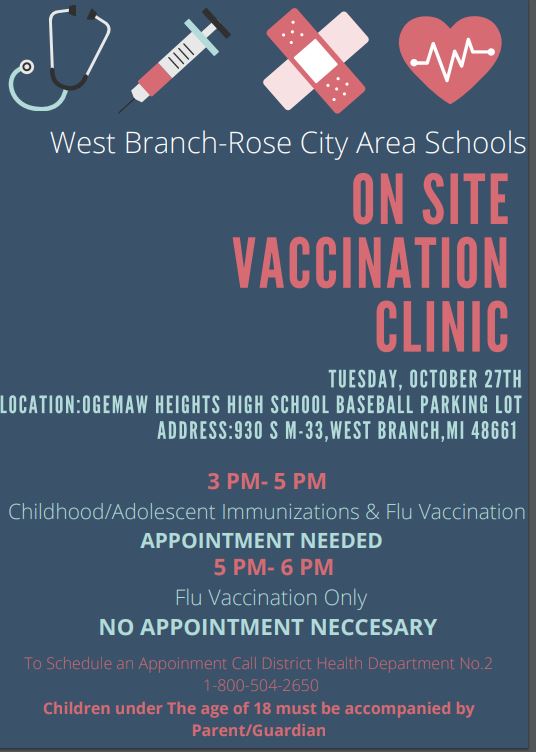 Vaccination clinic is being offered only to school age children and being held at Ogemaw Heights High School's Baseball Parking Lot, 960 S. M-33 West Branch on Tuesday, October 27, by appointment 3-5 p.m. for immunizations and flu vaccinations or flu vaccines only without an appointment 5-6 p.m. If you have insurance, please bring your card, though insurance is not required.
If you are an adult, you may still call 1-800-504-2650 and schedule an alternate appointment time at the health department.
Parents please fill out the Google form for completing NWEA testing.
NWEA Testing Survey for Grades K-2
NWEA Testing Survey for Grades 3-8
From The Superintendent:

October 13, 2020

Dear West Branch-Rose City Area Schools Families:
This letter is to notify all families that we currently do not have any school related positive COVID-19 cases or quarantined students.
We want to thank you for your continued support as we navigate through pandemic learning and all of the challenges it has brought throughout 2020.
We will continue to make the safety of our students and staff our number one priority as we continue with face to face and virtual learning for the remainder of the fall and into the winter months.
If you should have any questions or concerns, please do not hesitate to reach out to your child's principal or to call my office.
Thank you,
Phil Mikulski, Superintendent