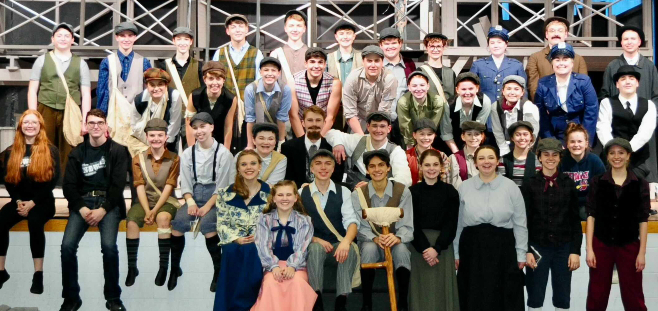 Welcome to
West Branch Rose City Area Schools
Dedicated to Excellence in Education
From The Superintendent:

COVID-19 Update
September 15, 2021

Frequently Asked Questions (FAQ's)
What does a positive COVID-19 case mean?
A positive case at schools means a confirmed or probable COVID-19 amongst students, teachers, staff members, coaches, volunteers, or any other person who was present on school property or at a school function under circumstances that may result in transmission or contraction of COVID-19 during their infectious period.
What happens if there is a positive COVID-19 case at school?
The individual (staff or student) who tests positive SHALL be isolated per CDC/DHD2 guidelines (10 days after symptoms begin and symptom free for at least 24 hours).
WB-RC staff will identify individuals who were "close contacts" (unmasked individuals within 6 feet for more than 15 minutes) to the COVID-19 positive individual.
What happens if a person is identified as a "close contact?"
A STAFF member who is identified as a close contact MUST quarantine for 10 days (monitor for 14) unless they are vaccinated or have been previously diagnosed with COVID-19 within the last 90 days.
A STUDENT who is identified as a close contact will be advised of the CDC/Health Department recommendation to quarantine (10 days/monitor for 14 days). Testing 3-5 days from exposure is also recommended.
STAFF and STUDENTS who are close contacts will be advised to monitor for symptoms for the next 14 days.
Can an individual who is in isolation or quarantine be at school?
Individuals who are directed to quarantine by health officials or those who are isolating are not permitted on WB-RC campuses or at WB-RC activities until the quarantine/isolation period has expired.
Will the Health Department be notified of positive cases and close contacts?
WB-RC is required to send the names and contact information of all positive cases and close contacts to District Health Department No. 2 (DHD2). DHD2 will follow up by email or phone with all person identified as a close contact.
How will parents and staff be notified of a positive COVID-19 case at school?
WB-RC will continue to update our COVID-19 dashboard on the district website as positive cases are reported (www.wbrc.k12.mi.us).
Please click on the above dashboard link for the latest COVID-19 data which will be updated frequently through coordination with the Health Department No. 2 in order to provide public notice regarding new and cumulative COVID-19 case counts.

With this new dashboard in place, the district will no longer need to utilize School Messenger to notify parents as it will be updated and available at all times for parent review.