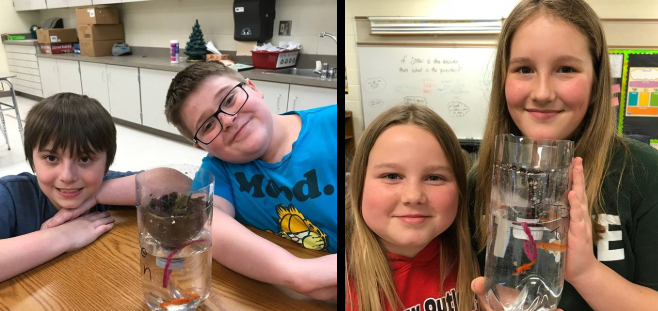 Welcome to
West Branch Rose City Area Schools
Dedicated to Excellence in Education
Surplus Equipment and Vehicle Auction Sale Information - CLICK HERE

From The Superintendent:

March 12, 2021
Dear Students, Parents, Staff and Community Members:
Today marks the one year anniversary of the first announced closures our district faced due to the COVID-19 pandemic. One year ago, our district made the difficult decision to announce the cancelation of events which were followed by what became the shutdown of face to face learning for the remainder of the school year. This pandemic and the past year has brought out many emotions in all of us such as frustration, fear, confusion, sadness, and anger, but has also brought many of us happiness, joy and relief as we have navigated the ever changing response which allowed us to reopen our school this fall, re-engage with one another and participate in after school programming that many of us hold so dear.
I would like to take this opportunity to once again thank all of our students, staff, and community for their continued support, diligence, and resilience over the past year. Our school community has once again shown that we can accomplish great things when we work together to meet the needs of our students.
As we approach our scheduled spring break later this month, I am asking that all of us please remain diligent in fighting the spread of COVID-19, not only in our schools, but also in our communities by continuing to practice appropriate social distancing, adhering to gathering restrictions, mask wearing, and hand washing. At this time, we are planning to be open for face to face instruction the weeks following spring break, but for this to happen, we all need to do our part by following CDC and local health department guidelines.
In closing, I hope everyone take the opportunity to get outside during these unseasonably warm days to enjoy Northern Michigan's spring-like weather and I wish all of you a happy and safe spring break and Easter.
As always, if you have any questions or concerns, please do not hesitate to contact your child's principal or my office.
Thank you and take care,
Phil Mikulski
Please click on the above dashboard link for the latest COVID-19 data which will be updated frequently through coordination with the Health Department No. 2 in order to provide public notice regarding new and cumulative COVID-19 case counts.

With this new dashboard in place, the district will no longer need to utilize School Messenger to notify parents as it will be updated and available at all times for parent review.



PUBLIC NOTICES

Upcoming local Covid-19 testing opportunities

Sunday, April 4, 2021 @ Alcona High School 12 noon-6 pm

Monday, April 5, 2021 @ Roscommon High School (sponsored by COOR ISD) 12 noon-6 pm, preregistration information Free COVID-19 Testing 4/5/21

Monday, April 5, 2021 @ IRESA in Tawas 12 noon-6pm

GSRP MI Classroom Heroes Grant, Deadline 4/9/21