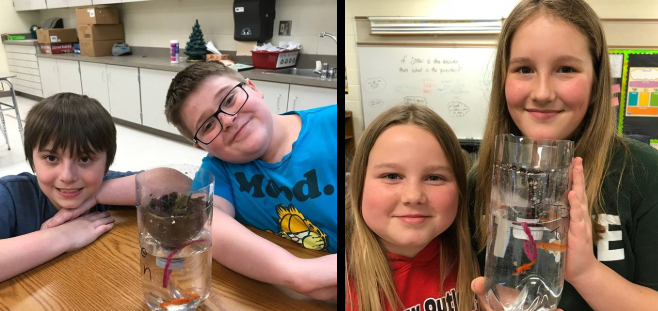 Welcome to
West Branch Rose City Area Schools
Dedicated to Excellence in Education
Until further notice, meetings will be held using remote technology in compliance with Governor Whitmer's Executive Order 2020-154 in effect 28 days following the duration of any state of emergency or disaster associated with COVID-19. In order to preserve the public's right to attend or address the Board of Education, anyone wishing to do so may join the meeting in the following ways.
Video Conference
https://www.youtube.com/channel/UCO34a2AUIs9iK4qv8I6PHkA/

Opportunity for public comment via telephone
(989) 343-2017
(Instructions included on website Public Notice)

Accommodations
Any person with a disability who needs accommodation for participation in these meetings should contact the Superintendent's Office at (989) 343-2001, at least five days in advance of meeting

Board meeting notices are posted in accordance with the Open Meetings Act
(ACT 267 of the Public Acts of 1976)

Statement: Please shut down and restart your Chromebooks if a message pop ups up that states Chrome is not up to date.

Parent/Student Tutorial - Working on Assignments with Kami, Upload Files and Submitting work - Grade K-5
Student Tutorial for Canvas - Grade K-5
Student Tutorial for Canvas - Grades 6-12
Parent Tutorial for Logining into Canvas
Parent Tutorial for adding Students to your Parent Observer Canvas Account
Superintendent's Message
July 22, 2020
Dear West Branch-Rose City Area Schools Families,
In keeping with the Vision and Mission of West Branch-Rose City Area Schools "The School of Choice for Educational Excellence…Your Future Begins Here", we are pleased to announce that WB-RC will be offering two learning options for this fall. First, we will be offering face-to-face instruction five days each week. Second, WB-RC will be offering a 100% online option for K-12 students.
Our district recognizes that not all families will be comfortable returning to school in person, which is why we are offering a 100% online option for our students for the first time. We are in the early stages of developing an online virtual program that will deliver a rigorous, standards-based curriculum that will mirror what is happening during face-to-face instruction in each classroom daily, which will be much different than the remote learning that took place during the school shut down this spring. It is our hope that this virtual option will also provide accommodations to those who might require changes in mode of delivery during the school year due to Covid related issues.
For those families continuing to choose face-to-face instruction, we will be offering a program that is as much like traditional school in the past, but with strict safety standards required in Phase 4 and Phase 5 of the MI Safe Start Plan. As mandated in our current Phase (Phase 4), face coverings will be required for all district staff and students in grade 6-12 who are medically able to tolerate, at all times. Masks are required for K-5 students, who are medically able to tolerate, on school buses and during passing periods only. To help with social distancing and the spread of the virus, furniture will be spaced as far apart as possible, daily schedules may be altered to minimize mixing of students, opportunities for frequent hand washing will be provided and educating and training will be provided to ensure healthy hygiene habits for our students. Additionally, hand sanitizer will be made available in buildings and on all buses, and signage will encourage distancing. Additional safety protocols and expectations may be implemented as we coordinate with local health professionals during this very fluid situation.
We understand that parents and our community still have questions and concerns about returning to school this fall which is why we have scheduled a Virtual Open Forum for next Wednesday, July 29, 2020 at 6pm. During this virtual meeting we have a discussion and answer questions that will help guide us through the development of our final Return to Learn (RTL) Plan. The specific link through Google Meets will be provided via the district Facebook page and district website prior to Wednesday's meeting.
It is our continued goal to provide the highest level of instruction and learning while providing the safest learning environment for ALL of our students and staff and we appreciate your continued support and patience during this time. As always, please feel free to call my office at (989)-343-2001 if you have any questions or if you are unable to attend the open forum.
Educationally Yours,
Phil Mikulski
"WEST BRANCH-ROSE CITY AREA SCHOOLS
THE SCHOOL OF CHOICE FOR
EDUCATIONAL EXCELLENCE…
YOUR FUTURE BEGINS HERE!"