Falcon Rain Garden Park Information
!! Graduation Special - Save 25% !!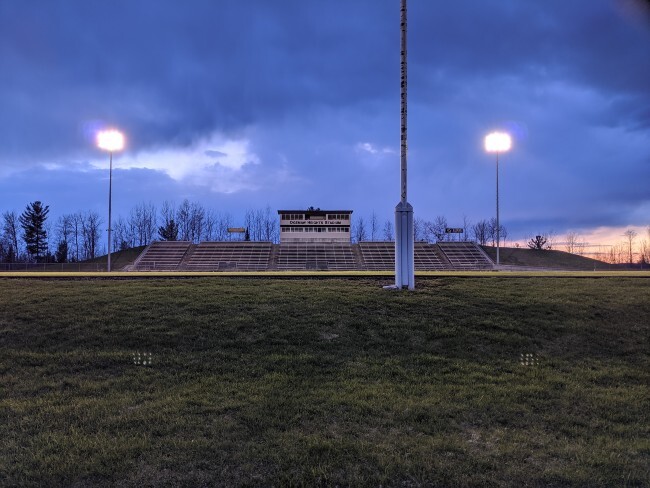 Plant Descriptions (use this link for plant descriptions)


"Idea Sheet" for Engraving Pavers / Dedication Plaques



Regular 8" x 8" Paver_Order Form - $100.00 - On Sale $75

Regular 4" x 8" Paver_Order Form - $75.00 - On Sale $55

Regular Granite Laser Engraved Stone_Order Form - $175 to $225
There's an exciting garden-park on the campus of Ogemaw Heights High School! The north end of the building has been developed it into a unique park – the OHHS Falcon Rain Garden Park, an area that is both community friendly and educationally supportive.
A rain garden is a shallow depression that captures and treats runoff from impervious surfaces such as parking lots, before it enters the storm water system. They use natural processes to improve water quality by filtering pollutants and reducing storm water runoff, so they are protective of our water quality, particularly important in our Rifle River Watershed and Saginaw Bay Region.
This garden is a place of community pride, teaching opportunities, student and visitor usage, and a legacy of dedicated items for decades to come, as well as an environmentally protective jewel and place of relaxing beauty.
We are grateful for your sponsorship consideration through engraved pavers, plants and monetary donations.

Please feel free to contact Karyn Randall at Central Office located on the OHHS campus with questions or commitments:
989-343-2001 Email: randallk@wbrc.k12.mi.us