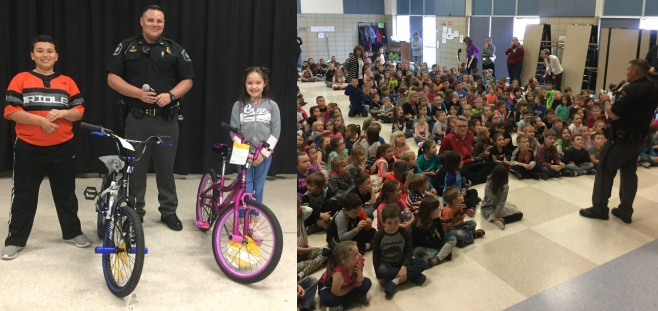 Surline Elementary School
West Branch – Rose City Area Schools, with involvement of parents and community, acknowledges the responsibility to educate all students. Through innovative and aggressive strategies, we will prepare our students to become knowledgeable, caring and responsible citizens.
4/13/20 A Message from Principal Smith:

We plan on distributing the locker contacts of all students, as well as educational packets on Monday, April 20th, Tuesday, April 21st and Wednesday, April 22nd. We will utilize our carline pickup line. As you pull in, there will be a volunteer who will ask for your childrens' names, classroom teachers and grade level. Please have that information readily available to keep the process quick. When you pull up, just pop your trunk, in an effort to maintain social distancing, we ask families to stay in their vehicles while volunteers load their student's belongings into the trunk. There will also be a drop box for any library books you'd like to return.
Monday, April 20th from 12:00 - 3:00 pm: Last name A-G
Tuesday, April 21st from 9:00 - 12:00 pm: Last name H-M
Tuesday, April 21st from 12:00 - 3:00 pm: Last name N-T
Wednesday, April 22nd from 12:00 - 3:00 pm: Last name U-Z
To help with traffic and wait times, please try to come during your designated time. If it is impossible, you may choose one of the other slots. If you have children with different last names, just choose one time slot.
2019-20 School Apparel Store - Currently Closed
SES Upcoming Events

Physical Address
147 State Street
West Branch, MI 48661
Attendance
(989) 343-2190
Option 2
Office Hours
7:30 a.m. to 4:00 p.m.
School Hours
First Bell: 8:40 a.m.
8:40 a.m. to 3:36 p.m.