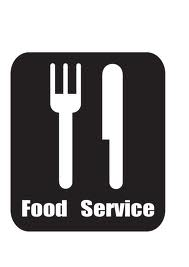 POINT OF SALE COMPUTER SYSTEM
Students must use their ID card to purchase any food item. Since all students must present ID cards to purchase school meals, students receiving free lunches are indistinguishable from pre-paid, reduced cost or full priced students.
Deposits into student accounts may be made at any time using the easy Food Service System (fork and knife icon). You may also write a check. You may write one check for an entire family, however, please list on your check (1) the student's names along with the (2) amount you wish deposited into each student's account.
If you mail any payment to the school, please address it to:
FOOD SERVICE at WBRC Schools
PO Box 308
West Branch, MI 48661
MDE Announces 2023-24 Income Guidelines for:
Free and Reduced Price School Meals,
Child and Adult Care Food Program
2023-24 News Release - Coming Soon