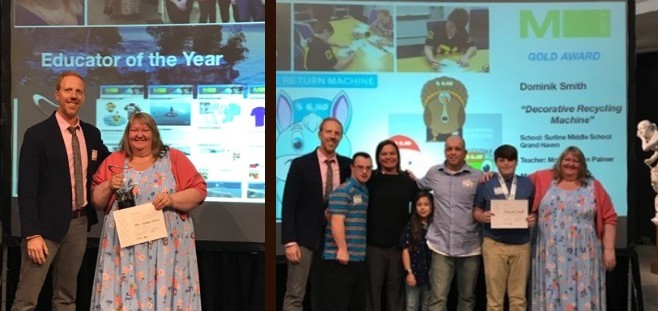 Surline Middle School
West Branch – Rose City Area Schools, with involvement of parents and community, acknowledges the responsibility to educate all students. Through innovative and aggressive strategies, we will prepare our students to become knowledgeable, caring and responsible citizens.
Please watch this Video - from the SMS staff to our awesome students!
2020 - 6th Grade Welcome Video
2020 - 7th Grade Welcome Video
---
Updated 5/5/2020
These are the dates/times for the next instructional packet pick up. The times will not be broken down by alphabet.
May 11th: 2-4 pm
May 11th: 5-7 pm
May 12th: 10 am to noon
5/6 grades - At the cafeteria doors
7/8 grades - Hallway doors by music room
---


2020-21 Education Development Plans & Course Descriptions

5th Grade (for current 4th Graders)
6th Grade (for current 5th Graders)
7th Grade (for current 6th Graders)
8th Grade (for current 7th Graders)

2019-20 School Apparel Store - Currently Closed

Follow WBRC on Facebook!
Physical Address
147 State Street
West Branch, MI 48661
Attendance
(989) 343-2140
Option 2
Office Hours
7:30 a.m. to 4:30 p.m.

School Hours
First Bell: 8:40 a.m.
8:50 a.m. to 3:40 p.m.