Welcome to
West Branch Rose City Area Schools
Dedicated to Excellence in Education
District Calendar
‹

February

2017

›

S
M
T
W
T
F
S
1
2
3
4
5
6
7
8
9
10
11
12
13
14
15
16
17
18
19
20

Feb 20

5:00 PM to 7:00 PM

Board Finance Committee

Superintendent's Office

District Calendar

7:00 PM to 9:00 PM

Regular Board of Education Meeting

OHHS Library

District Calendar

21
22
23
24
25
26
27
28
For building events
see building links


Assessment Notification
SMS Students will participate in NEAP testing on Tuesday, January 31, 2017. Please see attached parent letter for more details.
More...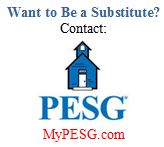 Want to Substitute?
If interested in being a substitute in the district, contact Professional Educational Services Group, LLC (PESG) directly to complete the application at MyPESG.com or 866-782-7277.
Superintendent's Message
WEST BRANCH-ROSE CITY AREA SCHOOLS
THE SCHOOL OF CHOICE FOR EDUCATIONAL EXCELLENCE…
YOUR FUTURE BEGINS HERE!

December 5, 2016
Dear West Branch-Rose City Community,
I sincerely hope this letter finds you all well and enjoying our holiday season!
This is always a very exciting time of the year for our school district. In addition to the teaching and learning that takes place every day, our students are actively involved in preparing for holiday events, concerts, theatrical presentations, athletic competitions and many other activities.
I am pleased to announce that our school district recently adopted a new Strategic Plan. This plan was developed with input from parents, students, teachers, support staff, administrators and community members. The strategic planning process took several months and, in the end, created a document that will now serve as a 'road map' to guide the district. I encourage each of you to review our Strategic Plan that can be found right here on this page of our website.
As always, I am confident that we, as a school district and community, will continue to work together to provide the best opportunities for our students and children. If you are interested in learning about any of our programs or initiatives for students, I would encourage you to contact your student's principal, or myself. If you have any questions or if you have any suggestions on how we might better the education for all of the students at West Branch-Rose City Area Schools, please feel free to call my office at 989-343-2001 or email me at mikulskp@wbrc.k12.mi.us.
In closing, I wish you and your loved ones a very happy holiday season.
Educationally Yours,
Phil Mikulski, Superintendent
News & Announcements
News spotlights can now be found below the District Calendar in the left column of this page. You may need to scroll down to see them.