Welcome to
West Branch Rose City Area Schools
Dedicated to Excellence in Education
District Calendar
‹

October

2016

›

S
M
T
W
T
F
S
1

Oct 1

8:30 AM to 4:00 PM

Board Strategic Planning Workshop

OHHS Library

District Calendar

The Board of Education and the Administration are launching a new initiative to guide WBRC School District through a 3-5 Year Strategic Planning Process. The purpose of this initiative is to help the district develop new goals and strategies for continuing to offer an excellent education for the students, while using scarce public education resources in the most effective and efficient way.

Stakeholder feedback is an important part of the planning process. Community members, parents, teachers, administrators, students, teachers and other district staff members were asked questions regarding strengths, areas to improve and vision for the district. This information will be shared at the retreat as well as other data regarding student performance and comparison to other districts.

The school board intends to use data and stakeholder input to make decisions and to set priorities for the district. Dr. Rod Green, Ph.D consultant from the Michigan Association of School Boards (MASB), will facilitate the planning retreat.

2
3
4
5
6
7
8
9
10

Oct 10

6:00 PM to 8:00 PM

Board Finance Committee Mtg

Superintendent's Office

District Calendar

11
12
13
14
15
16
17

Oct 17

6:00 PM to 7:00 PM

Special Board Meeting

Surline Elementary Library

District Calendar

7:00 PM to 9:00 PM

Regular Board of Education Meeting

Surline Elementary Library

District Calendar

18
19
20
21
22
23
24
25
26
27
28
29
30
31
For building events
see building links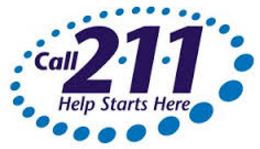 Call 2-1-1
The "211" service is available in Ogemaw County! See attached. Email and text options are available at www.211nemichigan.org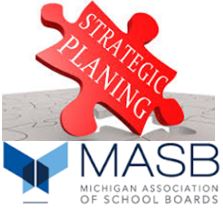 Survey for Strategic Planning
We need your input! Please fill out this survey to help us set priorities for the district.
More...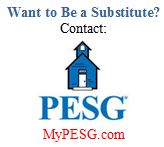 Want to Substitute?
If interested in being a substitute in the district, contact Professional Educational Services Group, LLC (PESG) directly to complete the application process. PESG may be contacted at MyPESG.com or at 866-782-7277.
November 21
Regular Board of Education Meeting
7:00 PM
Rose City School Library
Regular Board of Education Meeting
Nov 21
7:00 PM to 9:00 PM
Rose City School Library
District Calendar
WEST BRANCH-ROSE CITY AREA SCHOOLS
THE SCHOOL OF CHOICE FOR EDUCATIONAL EXCELLENCE…
YOUR FUTURE BEGINS HERE!

October 17, 2016
Dear West Branch-Rose City Community,
I hope this letter finds you enjoying the incredible fall weather and vibrant colors we have come to enjoy so much in Northern Michigan.
I am excited to tell you we had a great start to the school year and exciting things are happening every day in classrooms, on performance stages and on athletic fields across the district.
For the first time in nearly a decade the West Branch-Rose City Area School District has seen growth in our student population. Many people have asked me what I attribute to this growth. I can tell you, without reservation, one of the main contributing factors is our partnership with the WB-RC community. The support we receive from parents, community, and business leaders is second to none. I am consistently reminding people of how fortunate we are to have such strong community backing. Students and families want to be a part of the very special things happening here at WB-RC and that is evident as our enrollment increases in all buildings.
It is my hope that you will find opportunities to visit our schools very soon. Whether that is attending your child's upcoming parent-teacher conferences, volunteering in a classroom, or by attending one of our many after school events, I am confident you will see the many exciting things we have to offer here at WB-RC during your visit.
Our district will continue to improve with sustained support from our parents and community. As always, please feel free to contact me or your child's Principal if you would like to discuss how West Branch-Rose City Area Schools might better serve our students, with the ultimate goal of preparing our students to be COLLEGE AND CAREER READY.
Educationally Yours,
Phil Mikulski, Superintendent
News & Announcements
News spotlights can now be found below the District Calendar in the left column of this page. You may need to scroll down to see them.