Welcome to
West Branch Rose City Area Schools!
Dedicated to Excellence in Education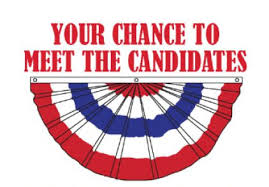 School Board Candidate Forum
Meet Your Candidates! A candidate forum will be held on Tuesday, October 14, 2014, at 7 p.m. in the auditorium at Ogemaw Heights High School. This event is sponsored by Surline Elementary and Rose City School Parent Teacher Organizations (PTO). Everyone is welcome and encouraged to attend. The candidates will be on the November 4th General Election ballot.
WEST BRANCH-ROSE CITY AREA SCHOOLS
Our Mission Statement:
West Branch – Rose City Area Schools, with involvement of parents and community, acknowledges the responsibility to educate all students. Through innovative and aggressive strategies, we will prepare our students to become knowledgeable, caring and responsible citizens.