Welcome to
West Branch Rose City Area Schools
Dedicated to Excellence in Education
District Calendar
District Calendar

‹

November

2017

›

S
M
T
W
T
F
S
1
2
3
4
5
6
7
8
9
10
11
12
13

Nov 13

6:00 PM to 8:30 PM

Board Workshop

OHHS Library

District Calendar

14
15
16
17
18
19
20

Nov 20

7:00 PM to 9:00 PM

Regular Board of Education Meeting

Rose City School Library

District Calendar

21
22
23
24
25
26
27
28
29
30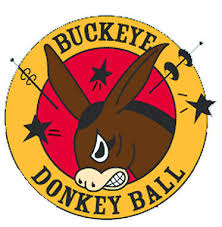 Donkey Basketball
Sponsored by the OHHS FFA, Thursday, December 7 at 7:00 OHHS Gym. Tickets available at the door for $8.00 or in advance through any FFA Member or the OHHS Office for $6.00. Children 6 and under are free.
November 20
Regular Board of Education Meeting
7:00 PM
Rose City School Library
Regular Board of Education Meeting
Nov 20
7:00 PM to 9:00 PM
Rose City School Library
District Calendar
Superintendent's Message
WEST BRANCH-ROSE CITY AREA SCHOOLS
THE SCHOOL OF CHOICE FOR EDUCATIONAL EXCELLENCE…
YOUR FUTURE BEGINS HERE!
August 17, 2017
Dear Parents and West Branch-Rose City Community,
August still leaves us several weeks of summer to enjoy while at the same time we're working hard to prepare to have our students and staff to return for another great year!
A lot has transpired this summer with our maintenance and custodial crews busy repairing, cleaning, and updating buildings and ground throughout the district. We're so grateful for their hard work over the summer. This summer alone the district allocated nearly $400,000 to building updates and improvements. Projects such as the new playground equipment at the Rose City School, auditorium air conditioning and stage lighting, new security cameras at Ogemaw Heights and the staff parking expansion at Surline Elementary, just to name a few, will not only improve the teaching and learning environment but will also increase students safety throughout the district.
An additional project has been underway at Ogemaw Heights as well. The OHHS Falcon Raingarden Park was initiated this past spring and, thanks to the efforts of committee members, staff and students over the summer, the garden park was prepped, the sidewalk to the hall doors replaced, plants and trees delivered and placed, and many have worked hard to water and maintain the plants as we await the next stage of placing the pavers. Information about this great project and order blanks for engraved pavers, laser engraved stones and benches are available on our website and will continue to be available until all of the orders are filled. If you wish to have a permanent mark on this project, please consider ordering a paver, stone or bench. This park will be available to be enjoyed and used by students, staff, parents and the community for future decades.
In preparation for the upcoming school year, our hard working teaching staff are working diligently at professional development, our fall athletes and Marching Band have been busy practicing and preparing for the upcoming year, and all are excited for the beginning of the 2017-2018 school year.
In closing, I hope to see many of you at our open houses, athletic contests and school events this fall. I encourage you to follow the school district on our website and also via our district Facebook page. We can be found at www.wbrc.k12.mi.us or at www.facebook.com/wbrcareaschools/.
With gratitude for your continued support of West Branch-Rose City Area Schools.
Educationally Yours,
Phil Mikulski, Superintendent
News Spotlights
News Spotlights are below the District Calendar in the left column of this page. You may need to scroll down to see them.