Welcome to
West Branch Rose City Area Schools
Dedicated to Excellence in Education
District Calendar
‹

July

2016

›

S
M
T
W
T
F
S
1
2
3
4
5
6
7
8
9
10
11

Jul 11

6:00 PM to 7:00 PM

Board Finance Committee

Superintendent's Office

District Calendar

12
13
14
15
16
17
18

Jul 18

7:00 PM to 9:00 PM

Regular Board of Education Meeting 7:00 PM

OHHS Library

District Calendar

19
20
21
22
23
24
25
26
27
28
29
30
31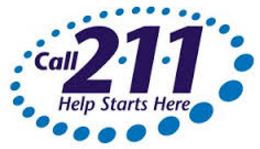 Call 2-1-1
The "211" service is available in Ogemaw County! See attached. Email and text options are available at www.211nemichigan.org

Ogemaw Youth Theatre presents....
"Disney's The Little Mermaid Jr." Musical. Mark your calendar now for the August 4th and 5th production at OHHS Auditorium!
More...
April 25, 2016
Dear Parents and WB-RC Community,
It's finally here – Spring! Spring sports, spring testing, spring trips, spring preparations for the end of a school year and, for many, graduation.
Since February we've been busy finalizing state testing requirements, closing out winter sports and beginning the spring sport seasons for softball, baseball, cross country, track and field, golf and soccer. Awards banquets of every size and type are being organized and executed, caps and gowns and pictures are ordered, open houses being planned and students are looking forward to summer. Band and choir concerts and competitions are still happening, and kindergarten roundup is in progress. Our District is very busy!
Secured entrances were installed at all of our district buildings and at Central Office which improve safety and help us provide the most appropriate and safe teaching and learning environment for all students and staff. We're grateful for that extra layer of protection.
For many months we have highlighted programs and projects in the district by having those presented to the Board of Education at their regular monthly meetings. These are exciting presentations and everyone is always welcome to join us on the third Monday of every month at 7 p.m. in the high school library for the presentations and the Board meetings.
There are still a LOT of events that take place before the school year ends so please check the calendars available on this site, contact your student's building for a complete list of events scheduled in the buildings, and visit our district Facebook account at www.facebook.com/wbrcareaschools/ to stay aware of the latest news in the district.
Thank you for your continued support of West Branch-Rose City Area Schools; I look forward to seeing you around the district.
Educationally Yours,
Phil Mikulski,
Superintendent of Schools
News & Announcements
News spotlights can now be found below the District Calendar in the left column of this page. You may need to scroll down to see them.