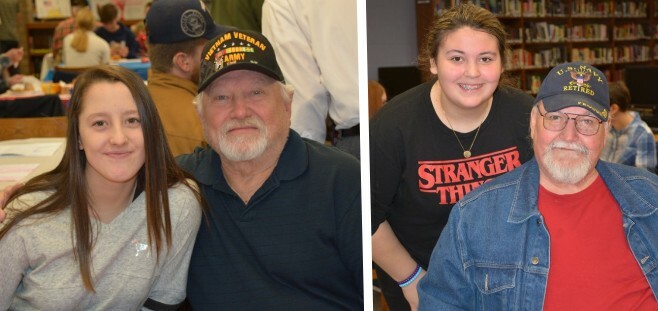 Ogemaw Heights High School Mission Statement
Ogemaw Heights High School, unified in partnership with parents and community, provides high quality education. Offering rigorous and relevant programs along with diverse opportunities, we prepare students to become productive, responsible and resourceful members of the 21st century.

CONTINUITY OF LEARNING
CONTINUITY OF LEARNING GRADING INFORMATION OHHS SPRING 2020
CONTINUITY OF LEARNING TEACHER CONTACT INFORMATION SPRING 2020
DO NOT COME if you are symptomatic. Call or email us to discuss alternate options.
------------------------------------------------------------------------------------------------------------------------------------
4/9/20 Update Message from Principal Ben Doan:
I hope this message finds you and your family in good health. I want to begin by thanking everyone for their support and understanding as we all adjust to suspension of "in-person K-12 instruction" through the remainder of the school year. While our physical buildings are closed, our School staff are working diligently to prepare activities and materials so that your student will receive some continuity of education through the remainder of the school year. Educational materials will begin to be distributed to students beginning April 20th with instruction slated to begin April 24. In the meantime, please watch the school's website and Facebook page for a list of suggested resources to help students stay connected. As we move forward, we have a schedule for students and families to pick up their personal belongings and locker contents. This will take place
Monday, April 13 for students with the last name beginning
A-K from 10:00 am – 2:00 pm. Students with the last names beginning with
L-Z may retrieve their items on Tuesday, April 14, also from 10:00 am – 2:00 pm.
This will be a drive-through style process very similar to food distribution and will be located at the Gym exit near the rain garden. Finally, there is a public Wi-Fi available for use in the High School Parking lot near the main office as well as in the parking lots of the township halls of West Branch and Clement Township. If you have any questions, please do not hesitate to reach out to us at 989-343-2020
Thank you for your continued patience and support during this time. Please stay safe and be healthy.
* * * * * * * * * * * * * ** * * * * * * * * * * * * * * * * * * * * * * * * * * * * * * * * * * * * * * * * * * * * * * * * * * * *
Principal's Message

Dear Parents, Students and Members of the West Branch-Rose City Communities,
I am extremely proud to have the opportunity to serve as your Principal at Ogemaw Heights High School. I would like to personally thank you for taking the time to visit the Ogemaw Heights High School home page. I encourage all of you to visit the site regularly for announcements regarding important dates and upcoming events.
The goal of the Ogemaw Heights High School community is to provide high quality academic, athletic, performing arts, career technical educational and student-centered organization experiences. As you will see below, we truly offer something for everyone.
Academics: We provide a full range of challenging course offerings. These courses are designed to allow students to meet the graduation requirements of the Michigan Merit Curriculum. Whether your student is looking to graduate in a career readiness or college preparedness program, we provide the courses to make that goal a reality.
Athletics: Ogemaw Heights is a class B school with a rich athletic tradition that offers a full complement of activities for students of all ability levels. All competitions are sanctioned through the Michigan High School Athletic Association (MHSAA).
Performing Arts: Course offerings in the areas of art, choir, band and drama are designed to give students the chance for artistic expression while reinforcing the academic programming. Students participate in performances throughout the school year.
Career Technical Education: Unique to this area, Ogemaw Heights offers comprehensive, in house, opportunities to learn skills in the areas of building trades, computer aided design and drafting (CAD), machine tool operator, agriscience and health science. These courses are designed to provide students with the skills and training to obtain entry level positions in the area of their interest. Early Middle College (EMC) opportunities exist in the field of construction trades through Delta College.
Student Centered Organizations/Clubs: There are opportunities for participation that cover a wide range of interests. Here at Ogemaw Heights, we offer students the choice of one or more of the following: National FFA (FFA), Health Occupations Students of America (HOSA), Skills USA Competition, Student Council, National Honor Society, Knowledge Bowl, Science Olympiad, and Youth Advisory Committee (YAC).
Support: For students who need a little extra assistance, we offer Study Sanctuary Tuesday-Friday, math, English and science Tutoring Tuesday-Friday, Credit Recovery Programming during the summer months, and online credit recovery (E2020/ Edgenuity) during the school year. Ogemaw Heights also has math and English courses that are offered in a co-taught format with two "Highly Qualified" educators in the classroom.
I thank you in advance for your support. Should you have any questions, concerns, needs, or would like a tour of our facilities, please do not hesitate to contact me and I will assist you in any way I can.
Yours in Education,
Benjamin G. Doan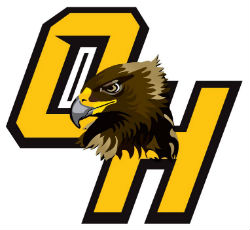 Attendance
(989) 343-2020
Option 2
Physical Address
960 S. M-33
West Branch, MI 48661
Office Hours
7:00 AM - 3:30 PM
School Hours
7:25 First Bell
7:30 AM - 2:19 PM